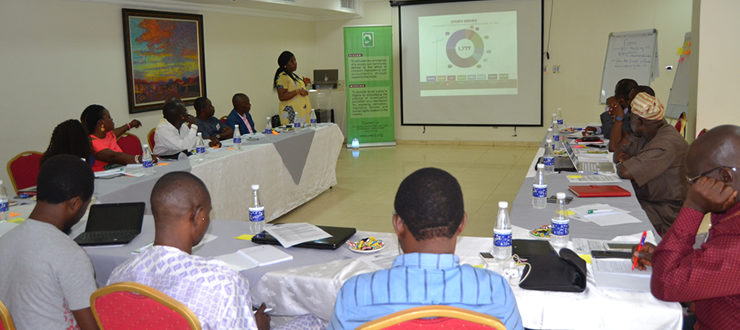 WSCIJ provides training to develop the capacity of individual journalists to consistently produce professional and qualitative reports in a way that helps to draw the critical connections between transparency issues, development and social justice using the tool of investigative journalism.
WSCIJ's training curriculum focuses on:
Investigative Reporting


An issue based in-depth analysis of investigative reporting and how it can expose corruption, human rights violation, and regulatory failures, thereby making constituted authorities more accountable.
Ethics
The Centre is convinced that ethics is perhaps the most maligning issue in Nigerian media and indeed globally. Yet, it is the defining point of professionalism. The character of the reporter and her/his reporting becomes the validity checkpoint of her/his work. Hence, pruning journalists in this area becomes, undoubtedly, a critical need.

Narrative Reporting


Training in this area will equip the journalist with the tool to communicate better with his/her audience. WSCIJ is of the opinion that investigative reporting has a language medium which if lost may hamper the general success of an investigative journalist's goal.