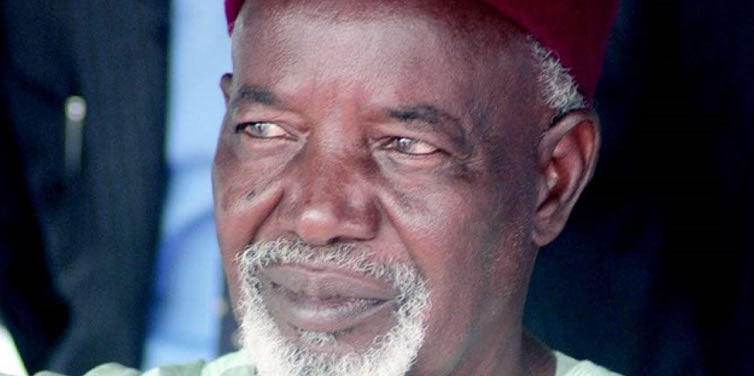 2012 – Mallam Balarabe Musa
Mallam Balarabe Musa was chosen for the 2012 Award for his consistent record over the years of standing up against corruption including as a former governor of Kaduna State, and for his leadership, courage and shining example to future generations of politicians and leaders; also in recognition of his incorruptibility, unquestionable integrity, and longstanding uncompromising stand against high level official corruption. Elected as governor of Kaduna State in 1979 on the platform of the People's Redemption Party (PRP), a party founded by Mallam Aminu Kano, Mr Musa was impeached in June 1981 by the Kaduna state house of assembly because he refused to be corrupted by the largely National Party of Nigeria (NPN) dominated house. He thus became the first Nigerian state governor ever to be impeached. He is a great source of inspiration to the anti-corruption movement in the country.
Mr Musa has continued to be active in politics; he was the PRP candidate for the presidency in the April 2003 elections. However, without even enough money to buy posters he was not successful. As chairman of Conference of Nigerian Political Parties (CNPP), Mr Musa has remained uncompromising and relentless in his public condemnation of corruption at the highest level of government and seeking accountability for the spending of the country's natural resources and wealth.